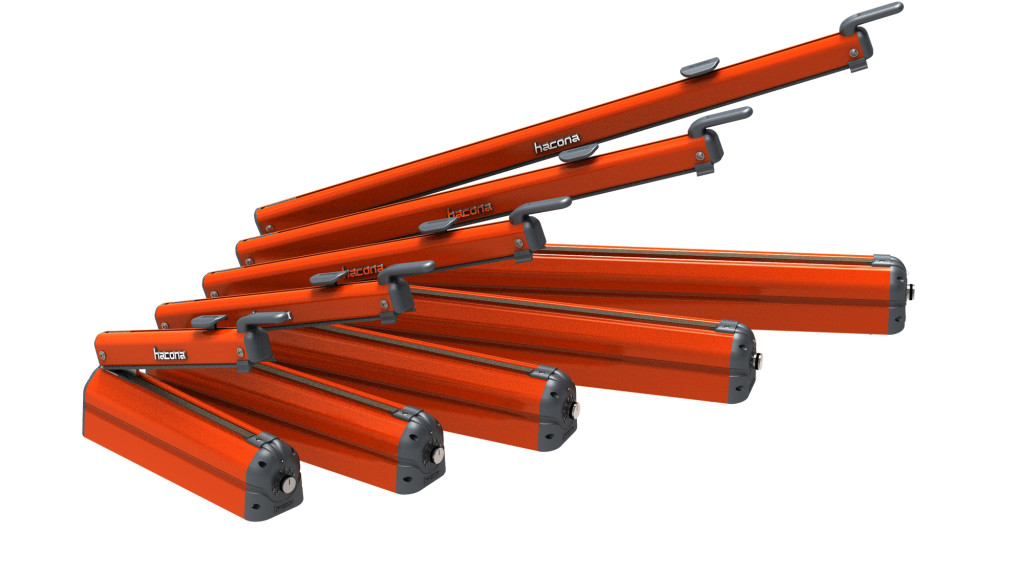 SEAL BAR LENGTH
5 sealing bar sizes and anodized options give maximum flexibility and provide food grade options for the heat sealing of bags and lay flat tube. The hacona C – type impulse heat sealing machines are produced in different sealing bar lengths as detailed below. This wide product range gives you the maximum flexibility to choose the right machine size for your specific application. For narrower bag sizes the C220 sealing machine offers the best space saving solution. If many different bag sizes are used, than the C820 offers the most flexible option because a far larger range of bag sizes can be sealed on one machine.

Choose the right heat sealing machine by referring to the biggest bag size in your packaging process.
| Machine | Sealing Length | Power |
| --- | --- | --- |
| C220 | 220mm - 8 inch | 180 W |
| C320 |  320mm - 12 inch | 218 W |
| C420 | 420mm - 16 inch | 248 W |
| C620 | 620mm - 24 inch | 365 W |
| C820 | 820mm - 32 inch | 468 W |
All of the C–Type machines work on an impulse sealing principle which means the sealing wire only gets hot when sealing bar is closed, this ensures maximum safety, maximum energy saving and maximum reliabilty. All the Hacona Pro Seal machines provide a consistant temperature along the full length of the sealing wire with no hot spots. This means that it is possible to seal the narrowest bag on the widest sealer increasing the versitility of every machine in the Hacona C type range.
The maximum material thicknesses for the C–type bar sealers are listed below. If you are unsure then why not take advantage of our free sample production offer and send us your material so we can evaluate and return back to you free of charge.
PE Polyethilene (Poly Bags and Polythene Film ) 200 micron
PP Polypropylene 200 micron
Multi layer - laminated film 100 micron  (depending on the type of the lamination - ask for details)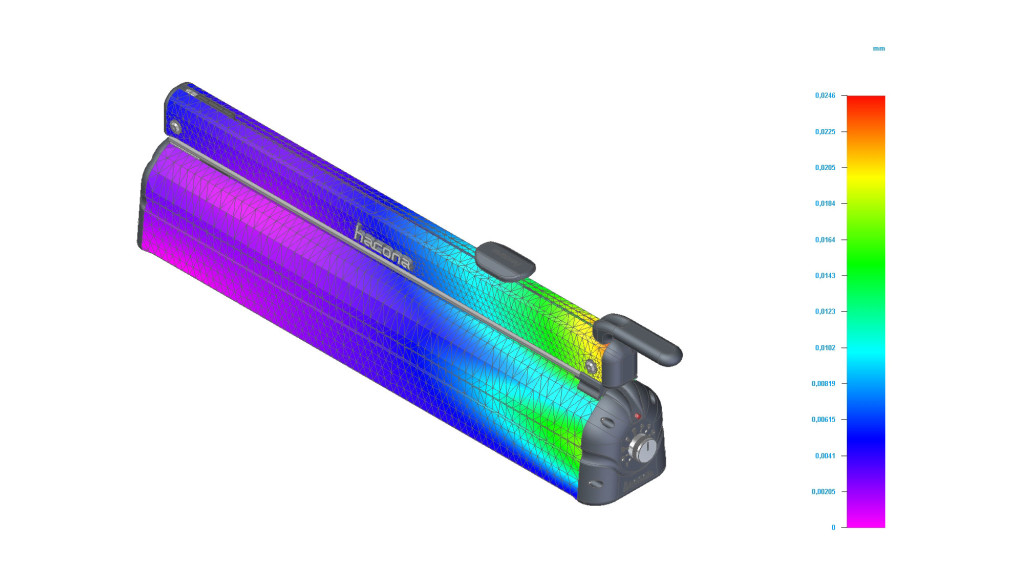 ULTRA STRONG MAGNESIUM ALUMINIUM BODY

The machine body and the sealing bar of each Hacona C–Type impulse heat sealer is made from a one piece ultra strong magnesium aluminum profile. This design feature assures an absolute flat surface for the specially designed impulse heat sealing system. Additionally with the specially designed aluminium flutes inside the frame assists cooling of the sealing wires after the sealing cycle is greatly improved, this in-turn increases the reliability on life span of the sealing elements and gives a far more consistant and strength of seal.
We offer the anodized options across the full C type heat sealer range making them ideal for food and the more demanding applications found in a wide variety of industries. These heat sealers are for food applications and all fitting screws etc are stainless steel.
HACONA C-CI TYPE PRO SEAL HEAT SEALING MACHINE APPLICATIONS
The orange powder coated heat sealers from Hacona are synominus with being the highest quality and most reliable heat sealers available on the UK market. This is the heat sealing machine used across many industries and applications all over the UK. 
When it comes to food and medical applications then the CI type machines have been the heat sealing machine of choice in these industries. With their annodized body and stainless steel fitting they ensure rust free use for many years in what can be ultra clean and sometimes harsh enviroments.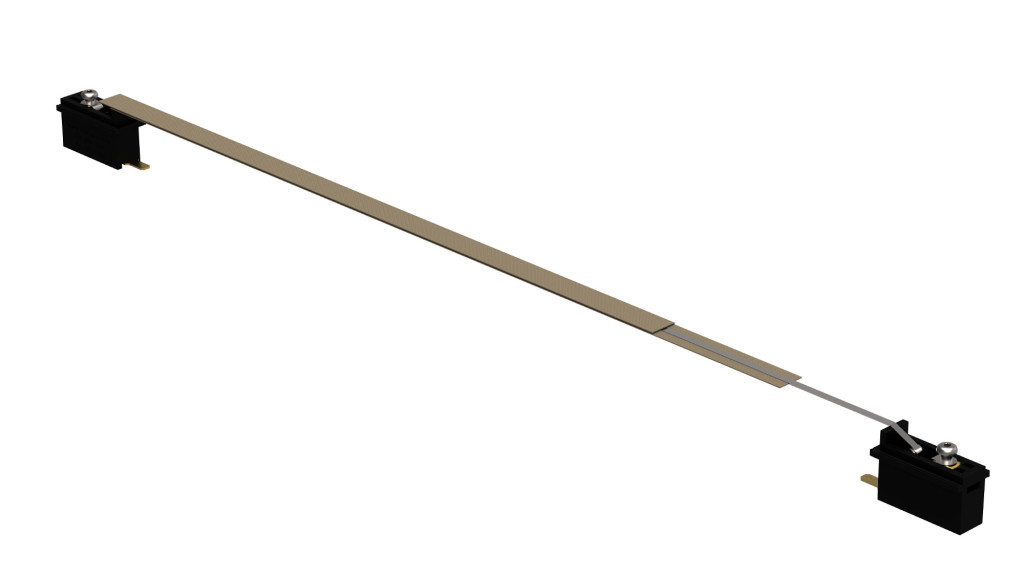 No longer in what are often seen as a basic heat sealing devices is the sealing wire of a Hacona Proseal heat sealing machine just a hot wire stretched between 2 points. The tensioning system employes over the complete range of C type heat sealers ensures that the optimum tension and expansion is achieved right through the sealing cycle.
SEALING WIRE TEMPERATURE AND TIME CONTROL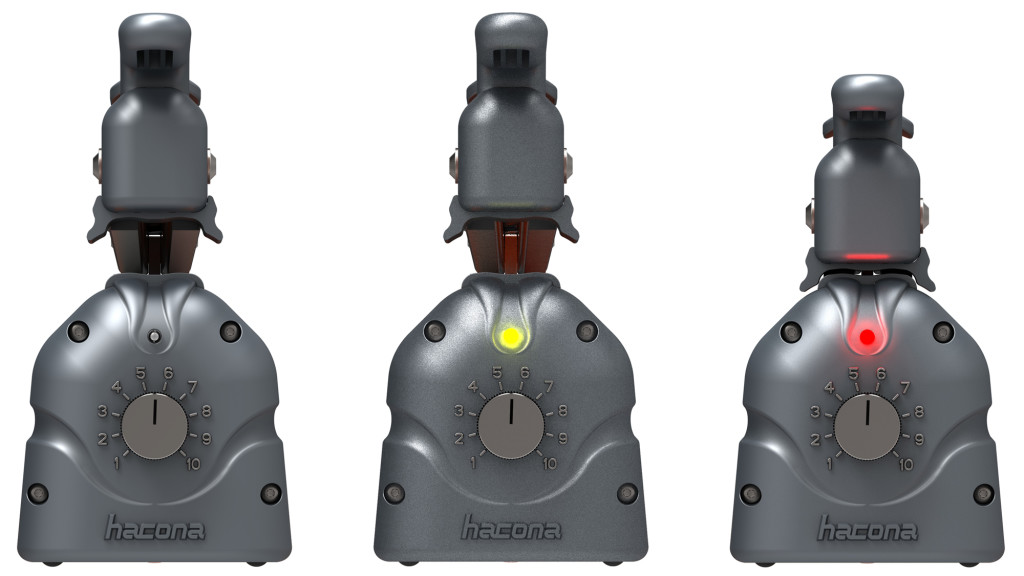 With a simple traffic light system it is easy to see just were the machine is within its sealing cycle, this is easily adjusted by the simple turn of dial with vaules from 0-10 which will increase or decrease the heat of the sealing wire for different material.
After each completed sealing cycle we would reccomend that the handle is held down for around 1 second to allow correct formation of the seal.
HACONA C-TYPE HEAT SEALER ACCESSORIES
With a great range of accessories available designed exclusivley for use with the C Type machines, then is it easy to create and customize a solution that will increase productivity in your packaging process. This great range includes working tables to bring the heat sealer to a perfect working height, film unrollers to ensure smooth workflow. With these innovative urolling devices it is also possible to work with different roll sizes easily and efficiently helping not only bag sealing productivity but also helping reduce waste.